Buck Pole
Mancelona Chamber of Commerce and the community welcome you to celebrate the 60th anniversary of the Mancelona Buck Pole! We are excited and proud to reach this milestone, and owe our success to the hunters (and non-hunters!) who participate each year, making Mancelona's event one of the oldest, most popular and best attended in northern Michigan.
In 2013, a local television station held a contest and polled all of northern Michigan to find out how viewers rate the Buck Poles. Mancelona was rated top! What an honor for our small community!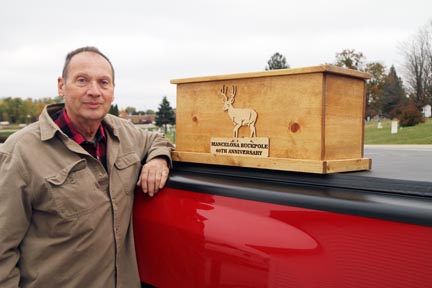 In celebration of our 60th year we are offering bigger and better prizes - for the hunters who enter the contest, and also in the raffle drawing.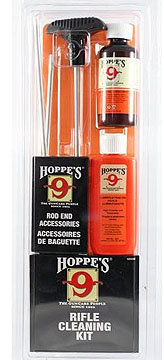 RAFFLE: For the raffle, our top prize is $1,000 cash. Second prize is $150 cash, and third prize is $100 cash. Many local businesses have chipped in prizes as well - gift certificates, oil changes, certificates for meals and pizzas, some physical prizes, and cash too. A local woodworker has hand crafted a commemorative wooden storage box (pictured) ideal for any use, but perfect for hunters to store ammunition and other items. Tickets will be sold throughout stores in Mancelona for $1 each or a book of six for $5. The drawing will be held November 16 at 7:00 p.m., at the buck pole. You do not need to be present to win. We will be handing out some commemorative items (while supplies last).
HUNTER PRIZES: For the hunters who enter the contest, we are giving away commemorative items to celebrate our 60th year. Your registration/entry fee remains at $5. Typically you receive a patch, year rocker and photo just for entering, but this year we're tossing in some fun extras as our way of saying "thank you!' While supplies last, hunters who register will receive bright orange colored toilet tissue, commemorative Buck Pole ink pens, packages of meat/venison marinade mix from Alden Mill House, lip balm from TV 7 & 4, a 5# bag locally grown potatoes from Kitchen Farms, an NRA cap, a bag of locally made caramel popping corn courtesy of Sandy's Candies, and more. Plus, the NRA provided a variety of valuable gifts for the hunters, including keepsake knives, shirts, sweatshirts, cook books, wildlife books, gun cleaning kits, grunt calls, NRA videos and more. (Items will be distributed while supplies last). All this, in addition to cash prizes for first deer registered, heaviest deer, most points, widest rack, and the Lucky Hunter drawing. There's never been a better time to come to the Buck Pole!

As always, we'll have the concession stand with lots of great food - chili, sloppy joes, hot dogs, popcorn, beverages and desserts, along with a display of photos from past buck pole contests. The bonfire will be stoked up and keeping everyone warm, and we'll have a warming tent for hanging out.
COLI Communications will provide live coverage via our website (view from anywhere in the country just by logging on to our website). If you can't make it to the buck pole, you can log in from home and watch all the fun via our live web cam.
Watch for announcements with more details coming up soon.
We look forward to seeing YOU at the 60th annual MANCELONA BUCK POLE, November 15 and 16, 2014.