News & Announcements
131 FOOD TRUCK & TRAILER CO
It was a great day for 131 Food Truck & Trailer Co., who had their soft opening on Saturday, July 30, 2022.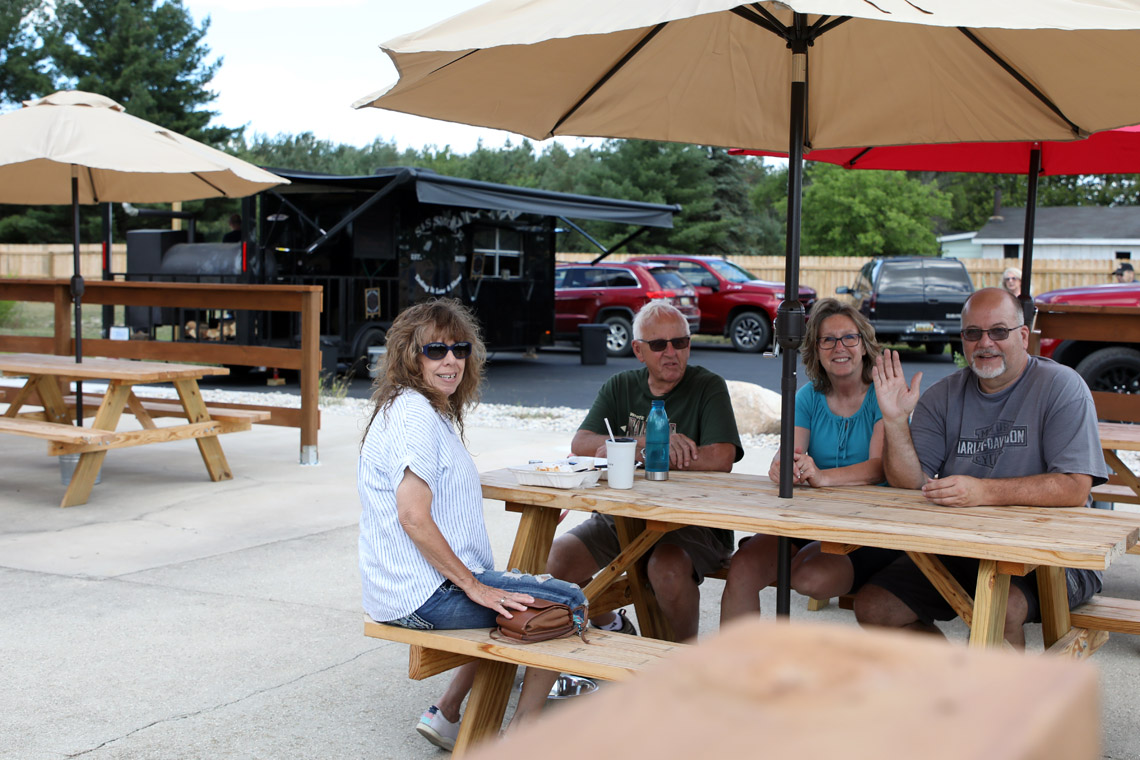 S&S Smoke of East Jordan was on site with a barbecue menu. Customers could take orders to go, or sit outside at a picnic table and soak up the sun, while visiting with friends.
"This was more of a trial run
than a grand opening," said owner Jordan Lewis. He is working on getting a full schedule of food trucks together, and expects more consistency for the summer of 2023.
Lewis said the company's tavern license is currently in escrow, and they hope to activate it next summer. At that time, beer and wine will be available on site. Until then, customers may enjoy food and bring their own non-alcoholic beverages.
"We are excited about this opportunity to bring something new to Mancelona, and will post food truck dates as they become available."
The outdoor beer garden is located on the north end of Mancelona on U.S. 131 at Valley Road. Follow their Facebook page, 131 Food Truck and Trailer Co., to see what food trucks are scheduled, and when.