ANTRIM CONSERVATION DISTRICT OAK WILT MEETING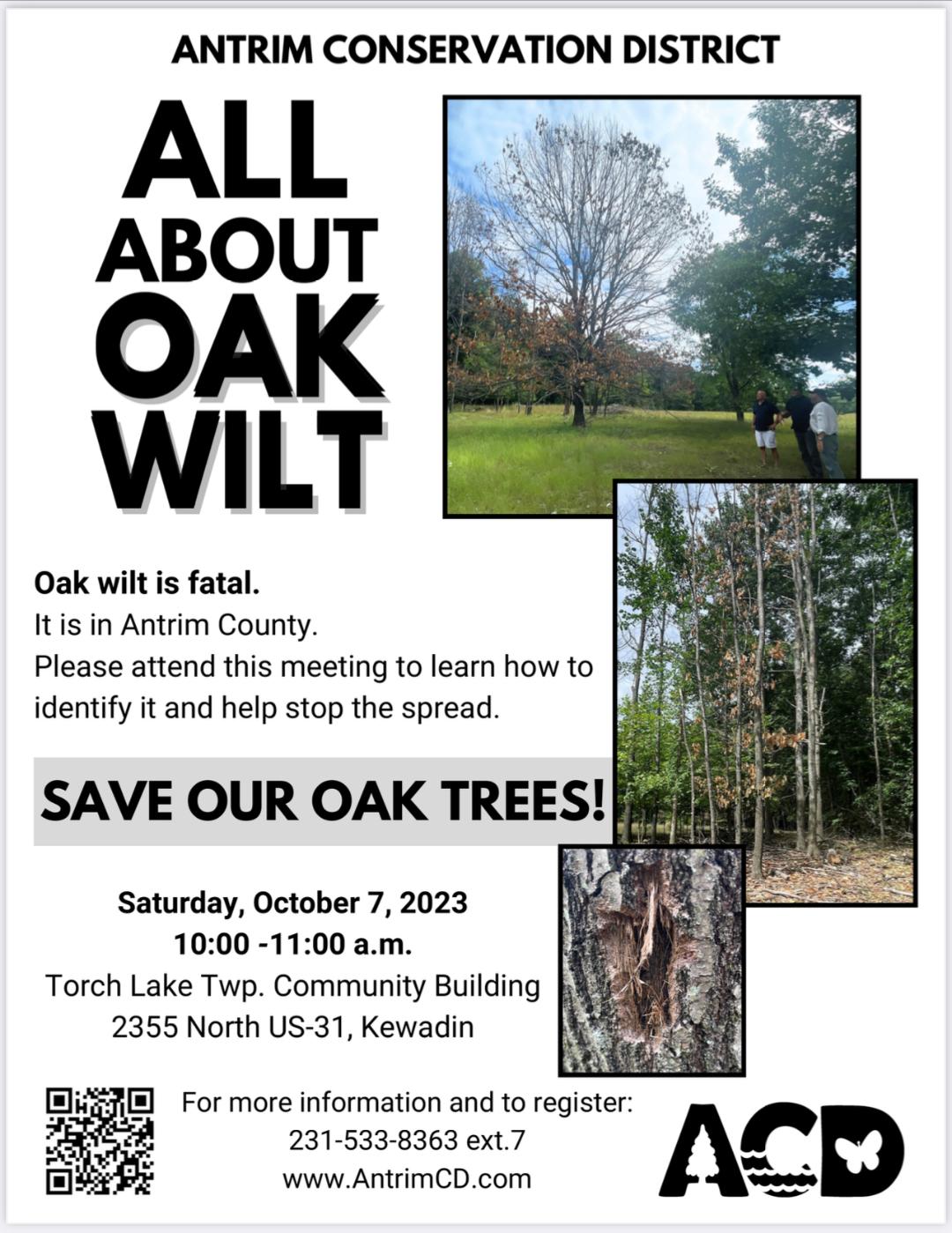 Oak wilt is fatal. It is in Antrim County. Join Antrim Conservation District for a meeting and learn how to identify wilt and help stop the spread.
The meeting will be held Saturday, October 7, 2023 from 10:00 a.m. to 11:00 a.m. at Torch Lake Township Communty Building, 2355 North US-31, Kewadin.
For more information or to register, please call 231-533-8363 extension 7, or visit www.AntrimCD.com