Tourist Information
SAND LAKE
GPS: 44.52730N, -084.55811W
My personal favorite! Sand Lake is located east of Mancelona, just off C38. Turn south on Sand Lake Road. This beauty is snuggled deep in the woods at the end of an unimproved road. Thousands drive past, not aware of its existence.
Sand Lake is a beautiful, peaceful area to escape and spend a few hours relaxing. Walk around the lake, or lay under a tree for an afternoon nap.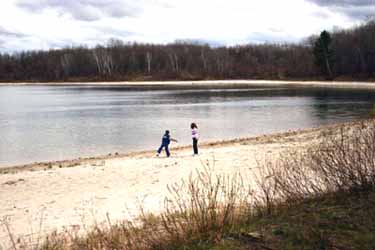 In May, keep your eyes open as you make your way to the lake. Morel mushrooms can be found in this area. During berry season, the blackberries and blueberries can enhance your visit to beautiful Sand Lake.