Home
Mancelona Regional Chamber of Commerce and all its members welcome you to our community. Mancelona is located in the northwest region of Michigan's lower peninsula, in beautiful Antrim County.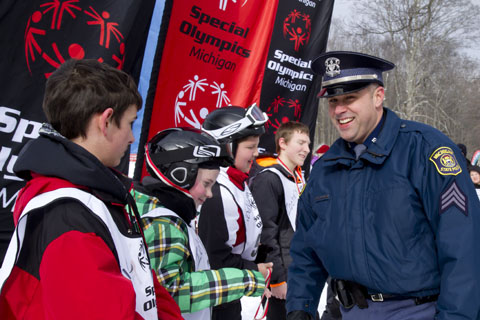 A very big welcome to Special Olympics Michigan (SOMI) and Wertz Warriors, in town February 3-5, 2016 for the 40th annual Winter Games! We are proud to host several of the competitive events at Shanty Creek Resort (Schuss Village), and the Wertz Warriors at Mancelona Elementary School. Congratulations to all the athletes for your achievements!
On Saturday, February 6, the White Pine Stampede celebrates its 40th anniversary! Mancelona Chamber of Commerce is one of the proud sponsors of the race. The Mancelona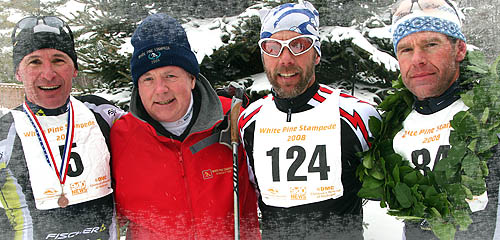 community extends a warm welcome to all our visitors. Enjoy your race and the beautiful trail!
When you come through Antrim County, highlights in the Mancelona area include scenic Deadman's Hill, Jordan River Fish Hatchery, Jordan Valley and Landslide Creek. Pack a picnic lunch, bring your camera, and make a day or two of it. The pristine waters of the Jordan Valley, the peacefulness, fresh air and "God's Country" await your vist.
Check our community calendar of events for a listing of events taking place in and around Mancelona. Come on up, come visit, explore the area, and have a relaxing time. The local Chambers of Commerce are eager to answer your questions and proud of their communities. Let us know how we can help you! Mancelona: 231-587-5500, and Bellaire: 231-533-6023.
Also check Grass River Natural Area - no way to describe it except "beautiful." Public outreach and educational programs are offered. Grass River Natural Area is located on Alden Highway between Mancelona and Alden. Phone: 231-533-8314 (main office) or 231-533-8576 (nature center on site).
ABOUT OUR SITE
Our Organizations and Links is a directory of the most frequently requested numbers. For a comprehensive membership directory, including non-profit organizations and the church directory, visit the Membership Directory link. We look forward to your visit. Please, contact us if you have any questions about the area. We are always happy to assist!