Mancelona Chamber of Commerce
Mancelona Regional Chamber of Commerce and all its members welcome you to our community. Mancelona is located in the northwest region of Michigan's lower peninsula, in beautiful Antrim County.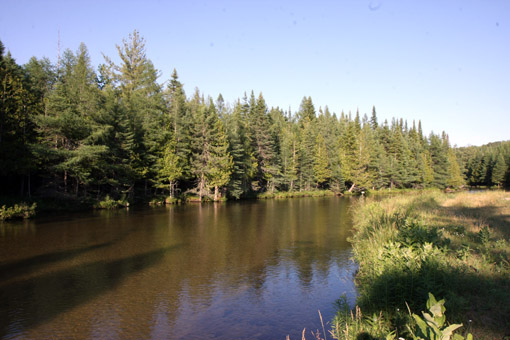 Please pardon our winter theme. The website and theme are undergoing routine maintenance and a software upgrade.
We welcome spring, and visitors, to the Mancelona area! As the signs of the brutally cold winter of 2014-2015 fade away, the natural areas and scenic hot spots will begin their transformation into green beauty and new growth. Although morel mushroomes don't pop up until late April and during the month of May, they are probably popping into the minds of avid mushroom hunters. These delicious fungi are fun to find. Festivals and other community events are in the works for those who love the outdoors --- fishing, hunting, biking, swimming, water skiing, jet skiing and sight seeing. All around Antrim and surrounding counties, there is sure to be something for everyone. Check our community calendar of events for a listing of events taking place in and around Mancelona. Come on up, come visit, browse through the area, and have a good time. The local Chambers of Commerce are eager to answer your questions and proud of their communities. Let us know how we can help you!
TOURIST INFO:
For "everything outdoors, please visit www.HookedOnMichigan.com, an outdoor recreation forum for those who love and appreciate the great outdoors in northern Michigan.
YEAR ROUND there are outdoor activities and events for you to experience. In May, morel mushrooms begin to pop out of the ground, trees begin to bud, flowers start blooming. Mancelona is well known for the annual Bass Festival held the week-end following Memorial Day. On November 15 and 16 each year, we hold our Buck Pole hunting contest. In winter, thousands of snowmobilers travel the trails in and around Mancelona, Pinney Bridge, Jordan River Valley, Lakes of the North and Starvation Lake where we have some of the most beautiful, well groomed trails. Each February, hundreds of skiers participate in the annual White Pine Stampede, a point to point race beginning in Mancelona, and ending at Shanty Creek.
We welcome you to our beautiful region. If you need assistance locating a particular business or service company, we are here to help you. Just call us at 231-587-5500.
For a list of scenic attractions, visit our Tourist Information page.

To obtain a copy of the Antrim County Visitors Guide, a full color, glossy publication with loads of information for our visitors, please reach us via the contact page, either phone or e-mail.

Quick Links: Church Directory Non-Profit Organizations
ABOUT OUR SITE
Our Organizations and Links is a directory of the most frequently requested numbers. For a comprehensive membership directory, including non-profit organizations and the church directory, visit the Membership Directory link. We look forward to your visit. Please, contact us if you have any questions about the area. We are always happy to assist!