Hello! Mancelona Regional Chamber of Commerce and all its members welcome you to our community! It has been a very good year in the Mancelona area celebrating our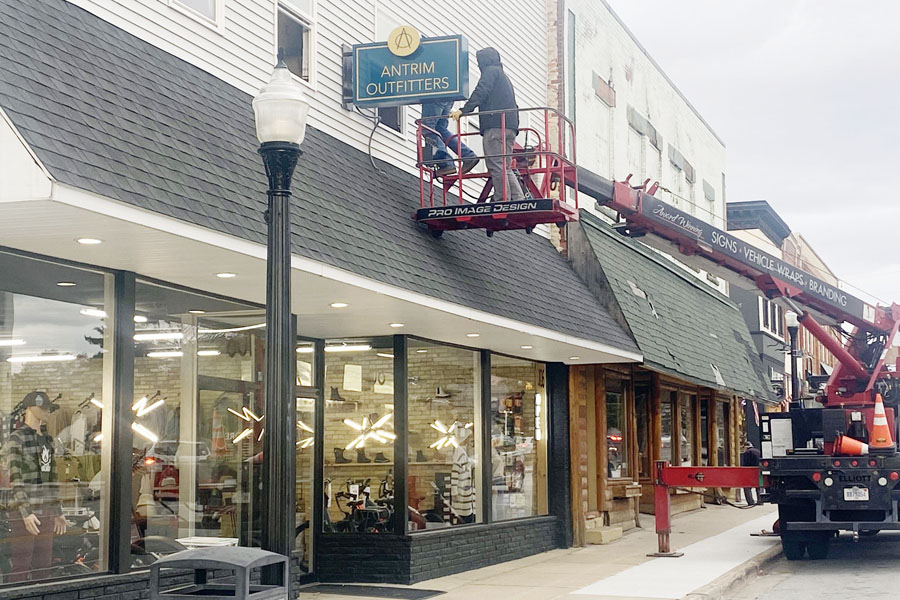 local events, great weather, and substantial economic growth. Winter months are moving in, and there is no shortage of things to do for the outdoor recreation residents and visitors. Check our community calendar of events to see what's happening in our neck of the woods.

Mancelona is located in the northwest region of Michigan's lower peninsula, in beautiful Antrim County.
LIGHT UP MANCELONA: It's time for visits with Santa, free mitten & hat distribution, hot dogs, hot chocolate, bonfire, the window decorating contests and light parade (prizes!!) - all coming up on December 9. READ MORE!

MANCELONA BUCK POLE: Our signature event, the annual Mancelona Buck Pole, was another successful year. See all the contest results, raffle winners and photo gallery for this year and several previous, at this link.

Earlier this year we launched our all-new website with more than 20 content enhancements for our seasonal guests, residents and business owners. Here are a few highlights:
As you navigate our new Website, let us know if a feature isn't working as it should, or if there is something you want us to add. Check the community calendar for events happening all over in Antrim and surrounding counties.
VISITORS GUIDE
Pick up your copy of the 2023 Visitors Guide available in stores throughout the area.
We're excited you chose Mancelona, and look forward to seeing you!